Speed Up online game is one of the most successful projects of NOA Games company which is designed to expand healthy recreational culture and it is developed and implemented in Persian web space and has attracted cultural institutions and people interested in computer games in the country.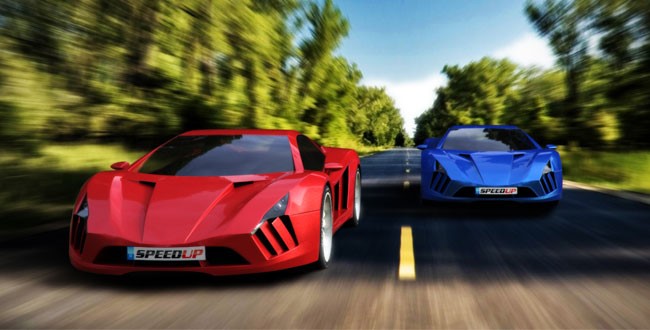 With the popularity of racing games among gamers and increasing tendency of users to do online and group gaming on the web, software team of the company has proceeded to design and production of "Speed Up" game after studying and understanding users' needs and the project is one of the first online car racing games in the world that gaming enthusiasts can play it all over the world.
Its success in the country and unprecedented welcome by users provided the opportunity for the company to further study and launching of international version of the game.
"Speed Up" is an opportunity to experience moments full of excitement, speed, joy, and success. In this game, an intelligent and capable user is responsible for leading a car racing team and after buying a car and hiring a driver, he equips the car and trains the driver and finally sends the team to a variety of tournaments. After each victory, advanced cars and experienced drivers are added to the team by gifts and prizes and by the time, such a small team turns to a big car club with dozens of cars and drivers.
Genre: Sport, Web-based games
Registered Users: More than 350 K